Costa Favolosa
Ship Facts
Gross Tonnage: 113,216
Length: 951 feet
Beam: 130 feet
Cruising Speed: 22 knots
Guests: 3,800
Crew: 1,100
Staterooms: 1,508
Decks: 13
Ships Registry: Italy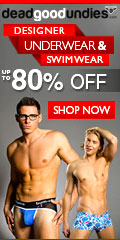 Transatlantic Caribbean Gay Group Cruise from Barcelona to Dominican Republic
14 nights from Barcelona, Spain to La Romana, Dominican Republic
December 02 – 16, 2019
Costa Cruises Costa Favolosa
Join us on unique Ambien Travel Transatlantic gay group cruise on board of the Costa Cruise's glamorous Costa Favolosa from gay friendly Barcelona in Spain to Dominican Republic in Caribbean. Experience an exotic trip across the Atlantic, and visit off-the-beaten path ports of call in Tenerife, Barbados, Martinique, Guadeloupe & Dominican Republic. A unique Transatlantic gay group cruise opportunity!
Cross with us the Atlantic Ocean in a 15 days trip from Europe to Caribbean. Visit Tenerife in Canary Islands, Bridgetown in Barbados, Fort de France in Martinique, Pointe-a-Pitre in Guadeloupe, and La Romana in Dominican Republic, and get ready to discover all the secrets of the Costa Favolosa during the Atlantic crossing week. Take advantage of every moment to meet our gay group new friends, enjoy all the features on board. A dream vacation!
We also offer you the option to extend your trip for two more days in Punta Cana / La Romana all-inclusive resort.
Like an enchanted fairytale castle, Costa Favolosa is surrounded by magic, decorated with precious materials and furnishings and perfected by state-of-the-art technology. Soaring, gothic-style spaces welcome guests to an atrium enriched with sparkling diamond-shaped decorations and regal entertainment at any time of the day or night.
1.508 cabins, 5 restaurants, 13 bars, 6,000 m2 Samsara Spa on two levels, with gym, baths, thalassotherapy pool, treatment rooms, sauna, Turkish bath, UVA-ray solarium. 5 Jacuzzis, 4 pools, two with retractable covers, Multipurpose sports pitch, Outdoor jogging track, 4D Cinema, Casino, Theatre on three levels, ...
Over 400 original works of art and more than 6,000 prints are displayed in environments inspired by beauty as an archetype, dedicated to beautiful places and international masterpieces.
Whether you're celebrating a life milestone, a special day or a special someone, you'll enjoy extras that make for a truly unforgettable voyage.
Costa Cruise's fairytale Costa Favolosa
Costa Favolosa is almost like a floating castle - a magical place with over a thousand rooms, enchanting lounges, sophisticated atmosphere and luxurious decor. With shows, games, music, parties, and much more, there is fun to be had in every corner of the ship, from morning til night. Dining on Costa Favolosa is out-of-this-world; delicious dishes prepared with the best ingredients will greet your tastebuds at every meal. The ship itself features 1,508 cabins, of which 103 have direct access to the spa, 594 of which with their own private balcony, as well as 56 suites (all with a balcony) and 12 exclusive suites with direct access to the spa. There are five unique restauants, thirteen bars, four swimming pools and five Jacuzzis, as well as the Samsara Spa - a 6,000 square meter relaxation area which spans two levels. This ship is fully equipped for fun in the sun.
Activities on Costa Favolosa
Guests of Costa Favolosa will revel in the myriad activities that are available for everyone. The ship is home to four swimming pools (two of which have retractable covers in case of inclement weather), as well as a children's pool and a water slide; there are also five Jacuzzis aboard for you to relax in at your leisure. The Samsara Spa offers 6,000 square-meters of spa luxury; it hosts a gymnasium, a thalassotherapy pool, treatment rooms, baths, a sauna, a Trukish bath and even a UVA-ray solarium! The ship boasts a multi-purpose sports court, as well as a pool deck with a gigantic screen. There's even a 4D cinema.
Dining / Food on Costa Favolosa
Costa Favolosa is the home of five unique, delicious dining venues. Each with its own personality, and a different menu each day, your taste buds will be tantalized at every meal! You'll be seduced by the smell of freshly prepared breakfast, lunch and dinner as they waft the corridors of the ship; with a buffet of tasty sandwiches and salads, lunch is a specially prepared banquet, while dinner brings many special options, including the Samsara Restaurant, a part of the Samsara Spa where you can enjoy tasty, healthy meals.
Entertainment on Costa Favolosa
This wondrous ship features 13 different bars and lounges, including specialty themed bars. There is a Cognac and Cigar Bar, as well as even a Coffee and Chocolate Bar. There is a casino on board, as well as a theatre that spans three decks and even a Disco where you can dance the night away! Each evening is magical, and full of games, music, shows, dancing and so much more. You'll be able to spend your night just the way you want: the choice is yours - have a night out, or a more quiet, intimate cocktail on the deck. There's something for everyone to enjoy!
Even more for Ambien Travelers
During the cruise we will have several private parties available for the Ambien gay group travelers only. Entry is free to members of our group and you can enjoy the most fun music, special shows, performances and many surprises.
During our cruise we will have several special nights: Gala Night, the White Party, Masks Night, and Italian night (combine your clothing in the colors of Italian flag - green, red and white).
A month prior to departure we will offer our group private shore excursions options.
Beverage Package: €398 pp
Beverages like soda, water in the restaurant during dinner, beers, wines, coctails and premium coffees... are not included in the final price. If you wish, you can pay each drink to consume on the spot in every bar or restaurant of the ship; but we recommend that you purchase the All-inclusive Pack!
You can organize the return from Dominican Republic on your own or, if you prefer, we offer you these two Post-Cruise options:
OPTION A - Return December 16, 2019: €499 pp
this option includes the transfer from the port of La Romana to Santo Domingo airport and Iberia Airlines
flight from Santo Domingo to Madrid (Price includes 23 kg baggage allowance).
OPTION B - Return December 18, 2019: €699 pp
this option includes 2 nights at 4* all-inclusive Punta Cana / La Romana Resort; Transfer from port to hotel and hotel to airport; And the return flight to Madrid from Santo Domingo (Price includes 23 kg baggage allowance). If you need air connections from Madrid to other cities, check with us to make your reservation.
Transatlantic Caribbean Gay Group Cruise 2019 Itinerary


Date

Port

Arrive

Depart

02 Dec
Barcelona, Spain
2 PM
03 Dec

A Day at Sea!

04 Dec

A Day at Sea!

05 Dec
Tenerife, Canary Islands
9 AM
5 PM

06 Dec

A Day at Sea!

07 Dec

A Day at Sea!

08 Dec

A Day at Sea!

09 Dec

A Day at Sea!

10 Dec

A Day at Sea!

11 Dec

A Day at Sea!

12 Dec

Bridgetown, Barbados
9 AM
8 PM
13 Dec
Fort de France, Martinique
8 AM
9 PM

14 Dec

Pointe-a-Pitre, Guadeloupe
8 AM
11 PM
15 Dec

A Day at Sea!

16 Dec

La Romana, Dominican Republic
8 AM
Day 1 - Barcelona, Spain
A top European center for art, architecture, design and cuisine, this stylish city has its own language and culture. The soul of old Barcelona is its Gothic Quarter; outside the medieval district, discover iconic landmarks and more. See and be seen in bustling Las Ramblas, where the shops and street performers will catch your eye. Enjoy the colorful creations of celebrated architect Antoni Gaudi, including La Sagrada Familia, Casa Vicens and Parc Guell. Take a trip to Camp Nou, the home of FC Barcelona or jog, cycle or stroll on the city's fine beaches. For pleasure seekers, there's thriving nightlife and brilliant dining in Barcelona too.
Day 4 - Santa Cruz de Tenerife, Canary Islands
A visit to this island is like an injection of joie de vivre: let it welcome you with its friendly atmosphere, which is quick to transform into a party. Santa Cruz is a cosmopolitan city of different influences and varied trends, as you can see from the mix of historic buildings and modern architecture. After leaving the port, start your tour with a visit of the Auditorio de Tenerife and the "Circulo de Amistad." Then take a visit to the Nuestra Señora de África market, where you will find crafts and artisanal products made from natural ingredients, as well as the famous wine of the region. Finally, check out the local cuisine made with potatoes, chilies and exotic spices.
Days 2, 3, 5-10, 14 - Days at Sea
An 'at sea' day is your chance to explore all the amazing activities the ship has to offer, including doing nothing at all. Relax in the Spa, take in a show at the theatre, or experience any of the incredible dining venues. There's so much to do the difficulty will be choosing what to do next! Whether you seek an adrenaline rush or total tranquility, our ships have it all. Melt away land-based stress with a spa massage, build a scrapbook of memories or simply relax poolside. On board Costa Fascinosa you'll find everything you could need from a holiday.
Day 11 - Bridgetown, Barbados
A miniature heaven set in a blue ocean, combining postcard beaches, bathed in sunshine for three thousand hours a year, with the warm hospitality of its people. Barbados is a pleasant little island of limestone origin, softly beaten by Equatorial winds, outside the arc of the Antilles. Apart from its natural beauty, it's home to the oldest rum in the world. The stop in Barbados is a one spent between nature and escape. At first glance, the island seems suspended in time: between the port with the colonial architecture and its 17th century plantations, the "small" island is the ideal place for a break in your daily routine. Discover exotic wildlife reserves, enter the Animal Flower Cave, admire the waves and explore the depths aboard the Atlantis submarine. In Barbados, it's also impossible to resist the local gastronomic delights and, to finish, we recommend a visit to the Mount Gay Distillery, where the oldest rum in the world comes from!
Day 12 - Fort de France, Martinique
Exclusive tropical forest surrounded by numerous picturesque bays. Don't miss the Salines beach and its colorful fish.On the beach of Salines, you can go snorkeling with colorful fish. You will fall so in love with Martinique that you will not want to leave. The port of Martinique is located in Fort de France. It is a busy tourist port as well as an annual destination for many cruise passengers. Once here, enjoy the beauty of the place: discover the southern beaches, particularly that of Salines, where you'll see colorful fish. Then be enchanted by the tropical forest on Martinique, home to lush vegetation and numerous small waterfalls.
Day 13 - Pointe-a-Pitre, Guadeloupe
From the sky it looks like a butterfly resting on a blue ocean, its wings edged with multi-colored beaches in the relaxing shade of the palm trees. The two sister islands of Basse-Terre and Grande-Terre, separated by a small natural isthmus, make up Guadeloupe, where we anchor our Costa Cruise in the Lesser Antilles. The island of Guadalupe is an overseas French territory located amidst the turquoise waters of the Caribbean. The main port of Guadeloupe is Pointe à Pitre, the Prefecture. Here, you can see fish and coral while diving. Don't miss the magnificent beach of Sainte-Anne, a strip of white sand surrounded by coconut groves that bend over the sea, or the magnificent waterfalls of Carbet in the heart of the National Park.
Day 15 - La Romana, Dominican Republic
A nice way to spend the day in La Romana is luxury shopping and maybe a nice round of golf. Between comfort and traditions, La Romana is one of those places in the world that never does bad weather. With a constant temperature of 28°C and a sandy beach that promises unforgettable walks at sunset, let yourself be enchanted by this stop before your cruise gets back on course. The Roman Harbour, where you can go shopping in the upscale stores before going to play golf at Casa de Campo, will remain a pleasant memory. Especially after visiting the famous Amphitheatre of Altos de Chavon.